Get Ready for Spreadsheet Day 2017
Are you ready? Spreadsheet Day 2017 is only 5 days away – Tuesday, October 17, 2017. What will you do to celebrate this year?
How Did Spreadsheet Day Get Started?
In 2010, I realized that there wasn't a special day each year to celebrate spreadsheets. Almost everything else has its day – from food, to beverages, to cities and states. So, to fix that glaring omission, I started Spreadsheet Day. You can read the details on the About page.
Why October 17th?
October 17th is the celebration day, because October 17, 1979, is when VisiCalc was first released – the first spreadsheet for personal computers. Read more about VisiCalc in the Spreadsheet History section.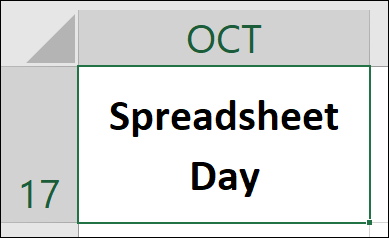 Passion for Spreadsheets
To help you get in the mood for Spreadsheet Day, read the comments in Liz England's Twitter thread about using the phrase, "a passion for spreadsheets", in a job description.
I don't know if the job has been filled, but who wouldn't want to work for a "Spreadsheet whisperer"?
Here is the original tweet by Liz England, and click it to read all the replies. I've put a few of my favourite replies below.
Is it okay to include "passion" in a job description if the context is "passion for spreadsheets"? Asking for a friend.

— Liz England (@lizardengland) August 2, 2017
Here are three of my favourite replies to the original tweet. And what would your reply be? How would you describe your passion for spreadsheets? Are you more passionate than these people?
"I've decorated my bedroom with spreadsheet printouts, actually." "I have a framed and signed VisiCalc print."

— spooptimehelmet ⛑️ (@hmaon) August 2, 2017
______________
"first born is named Pivot Chart McDougall"

— Allan McDougall (@phdhpe) August 2, 2017
______________
"It's complicated" with spreadsheets

— A Ghost Or Something (@Devon_Wiersma) August 3, 2017
______________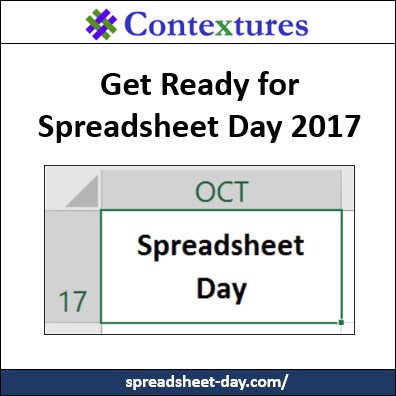 Save
Save
Save
Save