Would Wii Kinect With Spreadsheets That Move?
When you play games on a Wii, your body movements trigger emotions, which make the experience more entertaining, according to scientists who are studying the effects these games have. Could you create a spreadsheet that works on a game console, to make that experience more enjoyable too?
In the article,  How Wii and Kinect Hack Into Your Emotions, NYU scientist, Katherine Isbister, says "There's no reason why dealing with a spreadsheet or sorting e-mail couldn't be as wonderful as tai chi."
What a great idea! Swing your arm to change a pivot table layout. Kick your left foot to delete a column. A right jab could insert a new sheet. Bow your head to save the file.
I'll let you know when the prototype is ready. In the meantime, I'll be in the basement, getting inspiration by playing Sports Champions on my new PS3 Move console.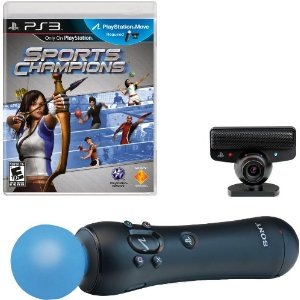 ___________