Excel in School: Why Teach Spreadsheets

At the ICT In Education blog, Terry Freedman suggests interesting ways to teach modelling and sequencing in the classroom, by using Excel. In his article, Why Teach Spreadsheets, Freedman shows that spreadsheets aren't just for science and math classes — you can use them in other areas too.
For example:
you take a novel such as The Picture of Dorian Gray, you could plot the number of witticisms per chapter in a spreadsheet and then generate a graph showing how they decline as the book progresses.

Or you could take a work by Shakespeare and plot the number of jokes per scene alongside the number of killings per scene, the instances of dramatic irony per scene and anything else of interest, and then look at the resulting graph.
To keep spreadsheets from being boring, Freeman uses exercises like party planning. Students have to buy all the party items that are listed, without  overspending or under spending.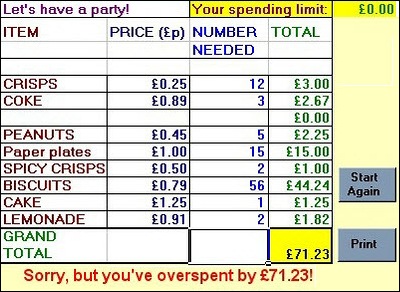 ________________