Happy Spreadsheet Day 2010
It's finally here — the occasion you've been waiting for all year — Spreadsheet Day! October 17th was voted the best day to celebrate spreadsheets, because October 17, 1979 was the release date of VisiCalc, the first spreadsheet for personal computers.
How will you celebrate? If you're still looking for ideas, here are a few suggestions to get you started.
You could wear a dashing grid patterned shirt, like VisiCalc creators Dan Bricklin and Bob Frankston. (Bob Frankston (standing) and Dan Bricklin, co-founders of Software Arts, Inc. Credit: © www.jimraycroft.com 1982)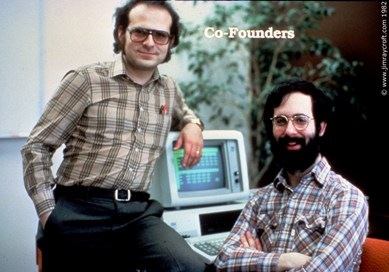 Download a copy of VisiCalc from Dan Bricklin's website, and transport yourself  back to the good old days of spreadsheets, before the Excel Ribbon.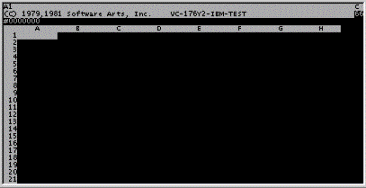 Eat your dinner on a checkered tablecloth, or something with a lovely grid design, like Lady and the Tramp. You don't have to push a meatball with your nose during dinner, but it might be fun.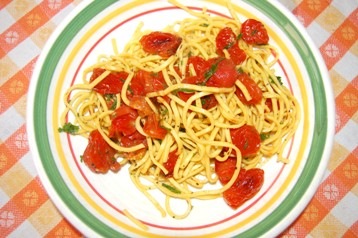 If you're having steak, add A1 Steak Sauce on the side, as Toad suggested in the J-Walk Blog comments.

Listen to a spreadsheet song — funny thing though, they don't seem like happy songs, based on the short preview clips.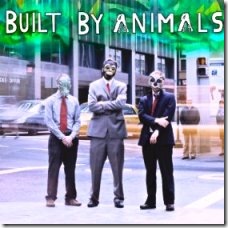 Spreadsheet Day Parties — The Early Years
Even though 2010 is the first year with an official Spreadsheet Day, several of my parties in the early years had a spreadsheet theme.
I'm at the right in the picture below, wearing a grid-patterned party dress, and enjoying three beverages at once. That's good training for a life in spreadsheets!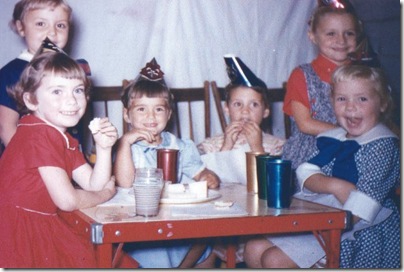 A few years later, I convinced several of my friends to sport grid-patterned dresses, and we posed on the front lawn, in front of the grids that my dad had built to adorn the house. I'm at the right, in the back row, wearing glasses — the result of too much staring at grid paper.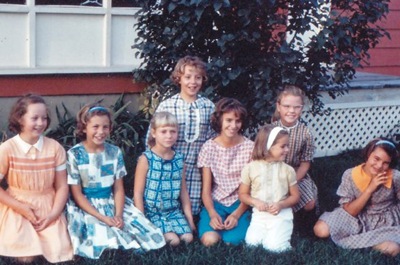 Happy Spreadsheet Day
If you have awesome (or semi-awesome) Spreadsheet Day plans, please let me know in the comments. And remember, have fun, save often and back up regularly!
_________