Spreadsheet Planning: Home Improvement

Spreadsheets aren't just for project planning at the office — it's great for planning home improvement projects too.
Fred Chidester Sr., who claims to be in his 70s (hard to believe!), is always looking for new ways to use Excel. He's currently working on a bathroom renovation, and sent me the Excel file that he's using to plan and manage the project.
A man of few words, Fred didn't bore me with all the details, and simply described his workbook as:
It isn't pretty, but it is getting the job done.
Planning the Renovation Budget
Despite Fred's modest description, the workbook efficiently packs several tasks into a few sheets. On one worksheet, Fred keeps a list of supplies, with the order status, quantities and costs.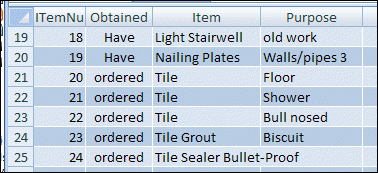 On another sheet, Fred keeps track of the daily start and end times, and totals the material, labor, and other costs.
Designing the Renovation
Another sheet in the workbook as the bathroom layout, for the floors and wall tiles.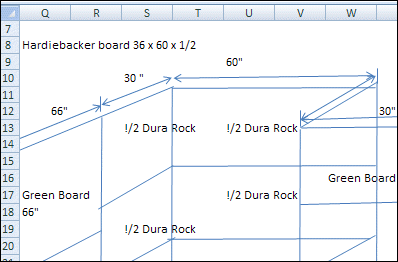 There's even a picture of the tiles that will be used.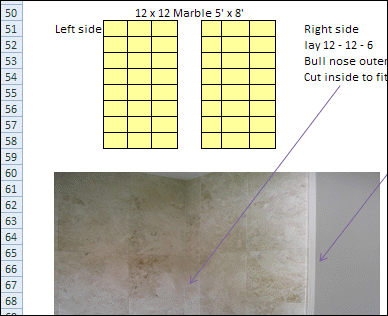 Download the Bathroom Reno Sample File
You can download Fred's bathroom renovation Excel file, to see how it works. Thanks Fred!
If you have any interesting or unusual spreadsheets of your own that you'd like to share, please let me know at ddalgleish AT contextures.com.
________________