Spreadsheet Good: Taking Care of a Friend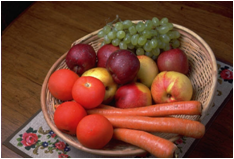 Maybe you use a spreadsheet to create your grocery list, or keep track of your daily tasks. Frat brothers from the University of Virginia have taken those ideas, and added a splash of good will, to help out an old friend — their former housefather.
As reported in the Charlottesville Daily Progress, Billy Hearns worked at their Chi Psi fraternity for 50 years. Frat brothers from those five decades are now working together, to ensure he's well fed and cared for, during his retirement.
So, how does a spreadsheet play a part in this heartwarming story?
The frat brothers created a spreadsheet signup sheet for Hearns' meals and each person chooses a week during which they plan his meals and pay a local catering company that delivers the meals.
What a great way to use a spreadsheet! Have you heard of any other philanthropic uses for Excel, or another spreadsheet program?
_____________