Spreadsheet Creativity: A Town Map
Yes, spreadsheets were designed so you could do what-if analysis on your numbers. But who hasn't used a spreadsheet for non-numeric things?
We use spreadsheets for everything from grocery lists, to knitting pattern design to AC/DC videos.
Thanks to a tweet, I found a town map that was created in Excel, as described on the Cartastrophe blog.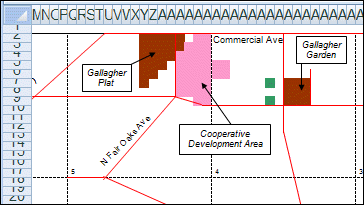 The town is Blooming Grove, Wisconsin, and you can download a copy of the Town Map Excel file from the town's website.
I wonder if this April Hills sign: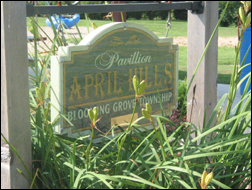 is in the April Hill park shown on the map.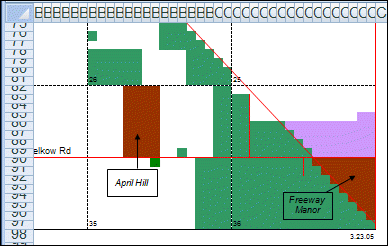 _______________